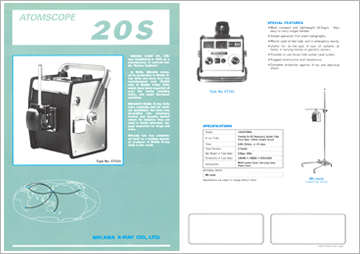 MIKASA X-RAY Co., Ltd. is an independent corporation founded in 1923 dedicated to the manufacture and sale of medical equipment ranging from barium meal and x-ray film to x-ray systems. We specialize in the production of compact transportable x-ray units with high frequency inverter systems which we export worldwide. We have established long term partnerships with core agents around the world. Our US agent, MinXray Inc, is located in Illinois and our Australian agent, DLC VET Pty. Ltd., is based in Melbourne. Additionally we work with Veterinary X-rays in the UK and GIERTH X-Ray International GmbH are our German agents based in Dresden. Since the 1960's we have provided high quality, reliable, portable x-ray units to our partners as their original equipment manufacturer.
MIKASA units feature full-wave rectified high frequency electronic platforms and offer the highest power-to-weight ratios available today. One of our development policies focuses on how to reduce ineffective x-ray dose and take high quality photographic images with less radiation. The radiation leakage is substantially lower than that allowed by international standards. All our portable x-ray units are compatible with conventional imaging modalities and the latest digital radiography. Our experienced technicians guarantee after sale service and we provide long-term warranties coupled with excellent technical support.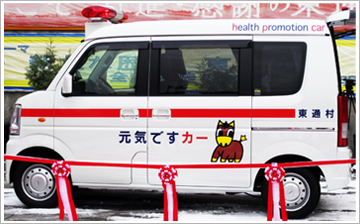 Currently our portable x-ray units are supplied to the medical, equine, veterinary, military, and digital imaging markets. MIKASA portable x-ray units are the ideal solution for mobile imaging providers who perform onsite imaging in nursing homes, prisons and at sports events or anytime when it is more convenient to bring the imaging system to the patient.
MIKASA compact x-ray units are used extensively in developing countries and in remote locations, for disaster response and forensic applications. The system can become a complete self-contained imaging center when paired with digital image capabilities. Our collaborations with the constantly developing DR systems facilitate many more possibilities for usage in situations that were previously considered difficult. There are always places with poor medical facilities and we try to offer solutions in such cases. MIKASA products are a suitable option for locations where no x-ray systems are installed.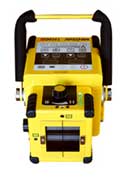 The size, weight and reliability of our products have ensured that we are the foremost supplier of portable x-ray units to the international equine market. Our US agent's brand is now world renowned in this field, providing the gold standard for portable x ray units for equine use.
As a medium-sized, versatile, pioneering company, we are able to craft x-ray systems to precise requirements and market demands. For example, the x-ray equipment we ship to the US military has to meet their exacting standards for durability, mobility, power and radiation safety. We also tailor our products to the standards required by various international markets. One of our development goals is to find niche markets and devote resources to making an ideal product specially designed to meet specific needs.