● MS-Ⅲ for TRB9020H/V,HF8020V
The MS-Ⅲ is a mobile x-ray stand that is easy to dismantle for maximum portability.
This is a lightweight and compact stand. A gas spring balance system facilitates easy and smooth vertical movement. It is easy to assemble and store. A carrying case is available for easy transportation.In addition to hospital use, this stand is suitable for disaster medical care, home medical care, mobile clinic vehicles, doctors' cars and ambulances.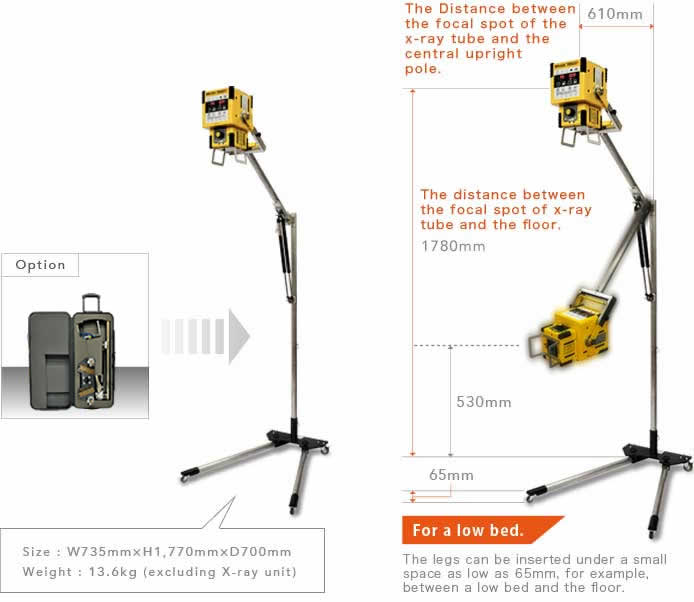 ● Carrying cases for MS-Ⅲ
A choice of soft or hard carrying cases are available. These cases provide safe, compact storage of the disassembled parts of MS-Ⅲ x-ray stand enabling easy transportation. They are both mounted on casters.